Studio 54 TimeLine
(Alternate Background)
The 1970's - 3 decades ago and life was different - dramatically different. American Society was coming off of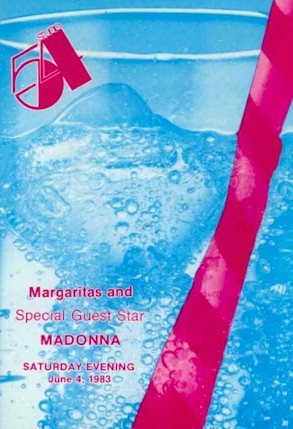 the 60's, a decade of protest, of speaking out. Vietnam, Woodstock, events most people associate with the later 1960's were fresh in the memories of those who could remember them. We waited in line for gasoline - and paid more per gallon then we did at some points in the 1990's! Detroit produced big gas-guzzling lower quality automobiles. Toyota, Honda and other Japanese import cars were finding their niche in an American Culture undergoing change. On most Saturday nights, we could watch "All In The Family", "Mary Tyler Moore" and "Carol Burnett". In 1975, NBC gave us "Saturday Night Live" with the likes of Gilda Radner and Chevy Chase. All the while, 2 entrepreneurs were busy trying to find a place where they too could cash in on the wave of change - Steve Rubell and Ian Schrager. There dream became a reality in the Spring on 1977 when they opened "Studio 54". I never had the opportunity to go there, you see, I was 11 years old when the club opened. It's greatest days ended abruptly in 1980 - I was only 14. I do know people that had the once in a lifetime chance to be a part of the biggest party probably ever thrown in New York City. There never was anything like it before and there will never be anything like it again. Studio 54 was a brief period in the history of American Culture that makes it so remarkable. You could ask yourself "what if" until you are blue in the face. What If Steve Rubell didn't get caught by the IRS? What if drugs were not as rampant? How much longer could the club have survived? Or did it live the life it was intended? Ultimately, the "party at 54" would bring down 2 business men - and in 1989, take the life of one. If the 1960's and 1970's gave us freedom, then the 1980's and 1990's taught us responsibility. Enough said (for now), I give you the "Studio 54" timeline. Forget all the rhetoric for now and travel the timeline of a unique club...Studio 54.
1927
The building that would house Studio 54 in 1977 was built and opened as the San Carlo Opera House. Another article indicates it was the Gallo Theater. It never hosted an opera and was soon transformed into a grand theater/restaurant, the Casino de Paree. The building would later be called the Palladium, the Federal Music Theater and finally the CBS Radio Playhouse & Television Studio.
September 10, 1975
Ryan Phillippe, star of the 1998 movie "54" is born in New Castle, Delaware. He will be about 18 months old when Studio 54 opens.
Winter 1976
Steve Rubell (Left in Photo) & Ian Schrager rent a portion of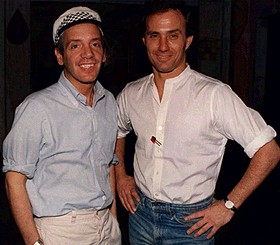 the site at 254 West 54th Street, currently a closed, vacant CBS Television Studio.
April 26, 1977
Studio 54 at 254 West 54th Street, the dream of Steve Rubell & Ian Schrager, OPENS for business! One article I read said the opening date was April 24, but most accounts indicate April 26 is accurate.
1977
The club grossed an estimated 7 million after one year of operation.
1977 through 1979
Studio 54 guests include: Cher, Diana Ross, Liza Minnelli, Halston, Calvin Klein, Elton John, Andy Warhol, Christopher Reeves, Michael Jackson, Brooke Shields, newlyweds Donald and Ivana Trump, Truman Capote and Margaux Hemingway.
Drugs were as common at "54" as was alcohol, sex and a phenomenal light and sound show.
1977 through 1979
My best friend David Walter visits Studio 54 six times and gets admitted to the club on EVERY visit. David now resides outside Philadelphia.
December, 1978*
After Rubell publicly bragged one too many times about how much the club was taking in, federal agents armed with guns and a search warrant raided the premises. Schrager is arrested for possession of cocaine.
June, 1979
Rubell & Schrager are charged with tax evasion, obstruction of justice and conspiracy.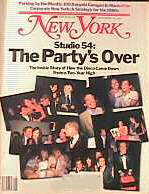 December, 1979*
The club and owners are busted by 50 IRS Agents after being tip-offed by a disgruntled former employee and an article in a November 12, 1979 issue of New York Magazine.
*There were two IRS raids of the club. The first in December 1978. The second one (depicted in the movie "54" as 12/31/79) occurred in December, 1979.
January 18, 1980
Despite hiring heavyweight attorney Roy Cohn to defend them, Rubell and Schrager were each sentenced to 3 ½ years in federal prison and fined $20,000 each for tax evasion.
February 3 & 4, 1980
After one all-night final bash with guests Diana Ross, Andy Warhol, Richard Gere and Yankee superstar Reggie Jackson at Studio 54, Steve & Ian head to prison.
November 28, 1980
Studio 54 is purchased by Mark Fleischman, a New York City Hotel Owner / Developer for 4.75 million.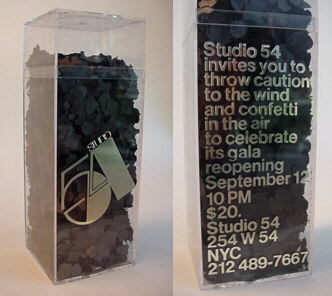 1980 or 1981
On September 12, Studio 54 holds a gala reopening.
February, 1981
Steve and Ian are released from prison after serving only 13 months. They had provided "names" of people involved in the tax scandal in return for early release.
1985
WKTU radio, after a successful stint as a disco station, changes to WXRK (K-Rock) in light of the end of the disco era. The call letters WKTU were resurrected for a new "dance-oriented" WKTU in 1996.
1986
Nine years after it opened, Studio 54 closes it doors, permanantly.
July 25, 1989
Steve Rubell, at the age of 45, dies of AIDS-related complications from hepatitis and septic shock at Manhattan's Beth Israel Hospital.
1996
New York City radio station WKTU 103.5 holds the "Last Dance Party" at Studio 54.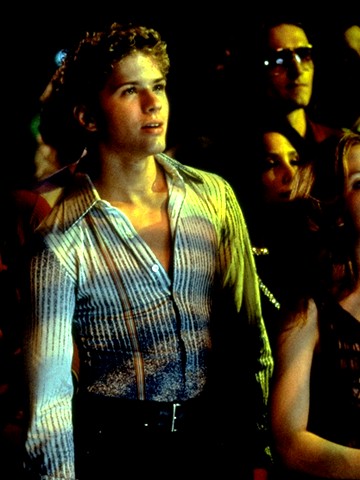 August 28, 1998
The Miramax film "54" opens. The movie stars Ryan Phillippe (Photo Inset), Mike Myers (as Steve Rubell) & Neve Campbell. The "club" used in the movie is not Studio 54, but a replica constructed at Mann's Chinese Theater in California. Most reviews have not been favorable.


November 12, 1998 to January 4, 2004:
Smash-Hit Revival of Kander and Ebb's CABARET, played at the legendary Studio 54. It was the winner of 4 Tony Awards in 1998. The show originally opened on March 19, 1998 at the Kit Kat Club (Henry Miller's Theatre), and moved to the former Studio 54 in November of the same year.
Today:
The former Studio 54 site is now home to the Roundabout Theatre Company. "A Streetcar Named Desire" was playing at the location in July 2005. For 2014, the feature is currently Cabaret! Visit the theatre site for more information and history:
http://www.roundabouttheatre.org/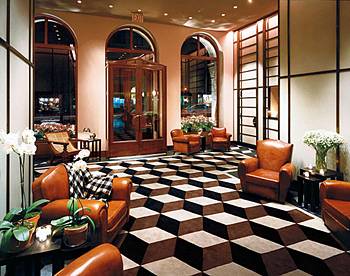 In the 80's, Former 54 owners Schrager and Rubell purchased and renovated the Executive Hotel. The hotel is now operated by Schrager as Morgans New York, a trendy hotel with rooms and furnishings created by French designer Andre Putman. Schrager also refurbished the Royalton and the Paramount.
Morgans New York Hotel is at 237 Madison Avenue (between E 37th & E 38th Streets) 212-686-0300
More Details Online at: http://www.morganshotel.com/