Home
Asbury Park History
Steinbach's
Albion Hotel
The Boardwalk
Empress Hotel
The Metropolitan Hotel
Historic Images
Troubled Times
Gay Asbury Park
Guest Images
Before I added the Copyright Notice across my images, many were stolen and appear on many sites developed after this one was created around 1998.
Please Visit
YESTERYEAR MEMORIES
My online store featuring
TIME MAGAZINES &
POSTCARDS of the 1900's.
Troubled Times
The Palace Amusements is demolished, can the Ambassador be far behind?
(From My Personal Photograph Collection)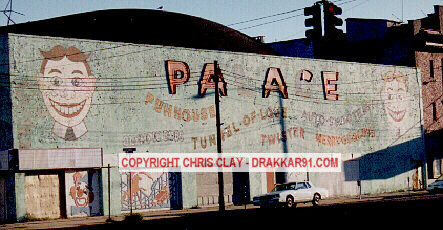 Above: The famous Palace Amusements at Lake Avenue & The Boardwalk. Built in 1887, an addition was added in 1958. The Palace closed in 1989 when "redevelopment plans" were proposed. Such plans have yet to materialize a decade later. Currently, a battle continues between city and state officials and historians as to the fate of this building. It is in serious disrepair.
In June 2004, demolition of the famous structure began. The face of Tillie would be saved, and plans indicate it will be part of the new development about to take place.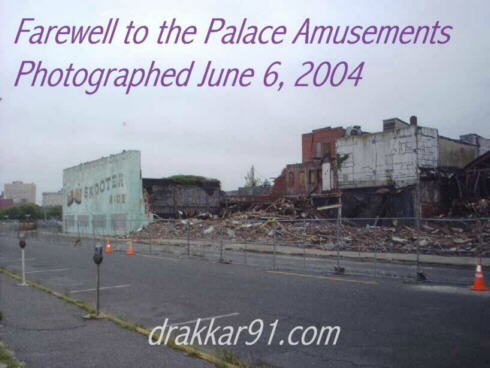 Below: The Ambassador Hotel, Photographed in 1997. The structure, still in decay, stands as of June 6, 2004. Like the Albion, and the Palace Amusements, my guess is that is too will be demolished to make way for "new development".