My Life
Just Chris
Photo Galleries
My Dad (1927-2002)
My Cat Drakkar (1988-2001)
The Vermont Years
Chris' Vital Stats
My World
DJ / VJ Music & Video
Logan Lipton Fan Club
The Book I Wrote
Guestbook Archives

More History...
Asbury Park NJ
St. Paul & Minneapolis
Please Visit:
YESTERYEAR MEMORIES
My online store featuring TIME MAGAZINES & POSTCARDS Of The 1900's.
Many postcards in my collection feature other buildings, businesses and hotels that no longer exist in today's modern society.
Entertainment
Studio 54
GLBT Nightclubs
Walt Disney World
Movie Guide

Everything Else
Affordable Web Design
YesterYear Memories
Links
Contact Me

Image Collection - Later 1900's (1970's to 1991)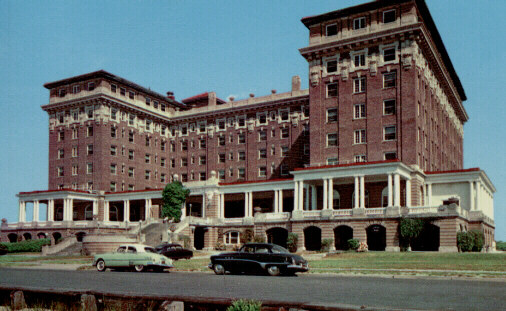 Above: Postcard Image, Postmarked 1963
This page contains photographs from My Personal Collection taken during visits around 1989 and 1991. It also features postcard images of the hotel taken during the second half of the 1900's.
I would love to collect additional photographs, articles or personal stories. If you have any of these and would like to share, please CONTACT ME, or share a memory in the guestbook. I will try and include these at this site if you desire.
Selections:
The Christian Admiral Hotel Viewed from the North with the pool in the foreground,
a beautiful photo of the entire hotel...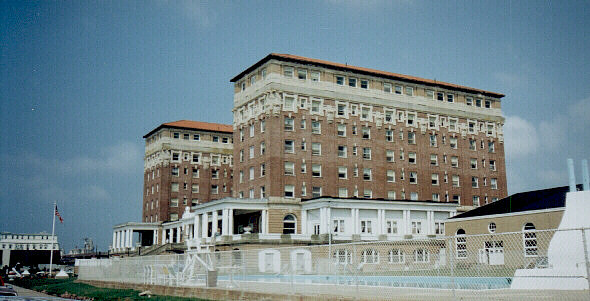 My Mom standing on the steps of the grand entrance to the hotel...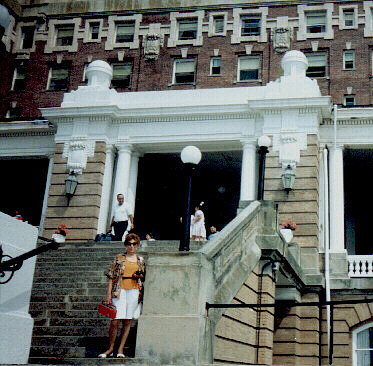 The "All Welcome" sign near the hotel entrance...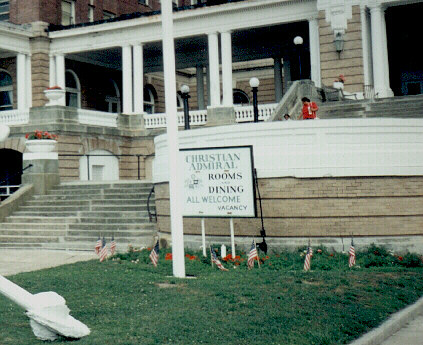 The "For Sale" advertisement that appeared in the September 20, 1993 issue of
"Hotel & Motel Management"...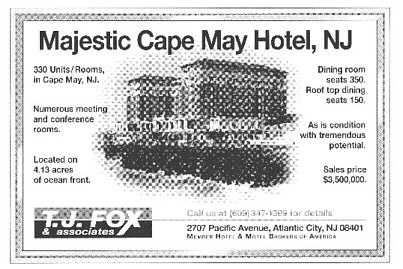 After a terrible 'northeaster' storm in 1962, the hotel lobby was full of ocean water and sand. The hotel was purchased and reopened as the Christian Admiral Hotel. It would remain as such until it closed forever in 1992. This postcard image circa 1964...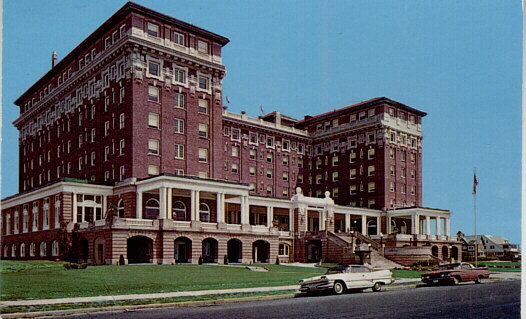 Here's a lovely postcard view of the hotel
during the 'better days', circa 1973...