"My Cats"
Felix

Christmas 2010

With His Adopted Brother Felix, Age 4

Read About Destiny's Battle with Cancer
Divinity
(Sister to Destiny)
May 1998 to March 9, 2011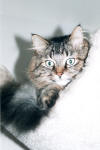 Drakkar
(1988 to April 26, 2001)

See More Family Pet Photo's Here
Hosted by drakkar91.com

My Life
Just Chris
Photo Galleries
My Dad (1927-2002)
My Cat Drakkar (1988-2001)
The Vermont Years

My World
DJ / VJ Music & Video
The Book I Wrote
Disaster Relief
Contact Chris
History
Asbury Park NJ
St. Paul & Minneapolis MN
Cape May NJ
Vintage Postcards & Magazines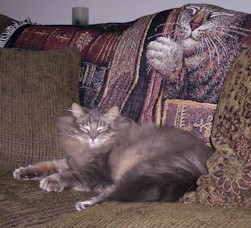 Divinity
Divinity was indeed the pure definition of Daddy's little girl. Acquired as a kitten with her brother Destiny in July of 1998, she spent the time of her life with me until her early passing over Rainbow Bridge on March 9, 2011.
Here is a link to her video tribute I made in her honor...
https://www.facebook.com/photo.php?v=10150485011985727&l=6570913746164313658
Words cannot express what an angel she was - kind and sweet to the core.
Below, an image from December 2006 as Divinity discovers her cousins catnip gifts! And another from 2005 with her brother Destiny.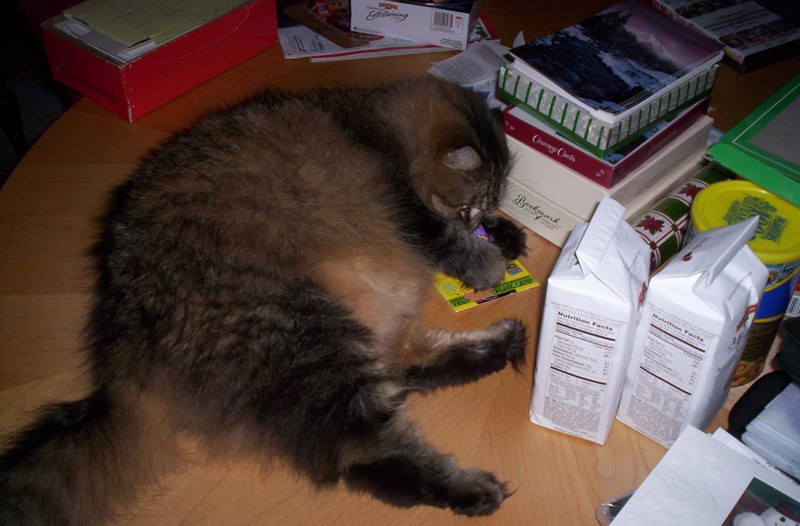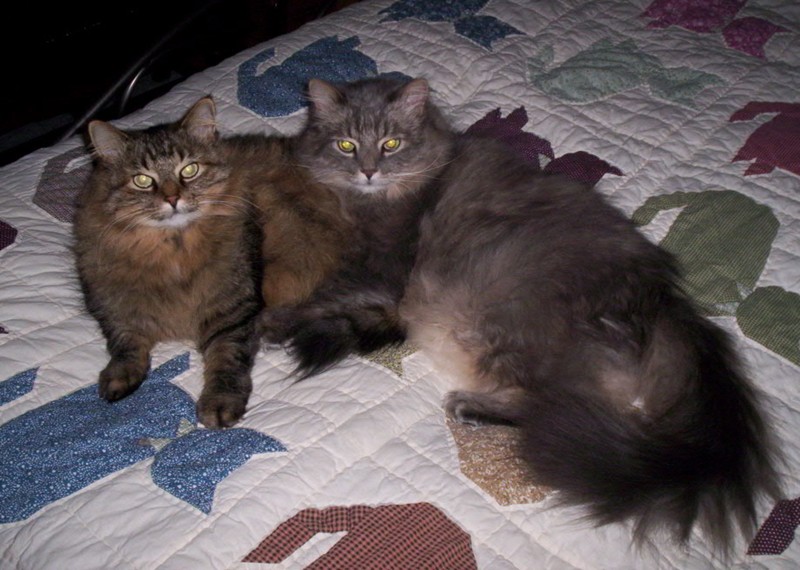 Composed December 29, 2013