Hosted by drakkar91.com
Bar Guides & Maps (Various Locations & Publications)
Specific Nightspots:
Down The Street, Asbury Park NJ
Entertainers Club, Atlantic City NJ
New Bar / Rod / Hotel Washington, Madison WI
Over The Rainbow (Jr. & Sr.), St Paul MN
Renegade (Club & Resort), Rehoboth Beach DE
Rumours, St Paul MN (Later Named Trikkx)
Trikkx, St Paul MN (1997 to 2007)


A long running venue, and a favorite space I visited often in the late 1980's and early 1990's, the club was lost to a devastating fire on April 12, 2005. It did not rebuild or reopen on the original site or in a new location. The Cartwheel was a unique space, with multiple levels, a big dance floor with great music and lights, great drag shows, a video lounge (one of the first), an outdoor patio, a restaurant and a lovely piano bar. It opened by most accounts in the early 1970's, but was actually open for gay business in the 60's by some who recall it's glorious past.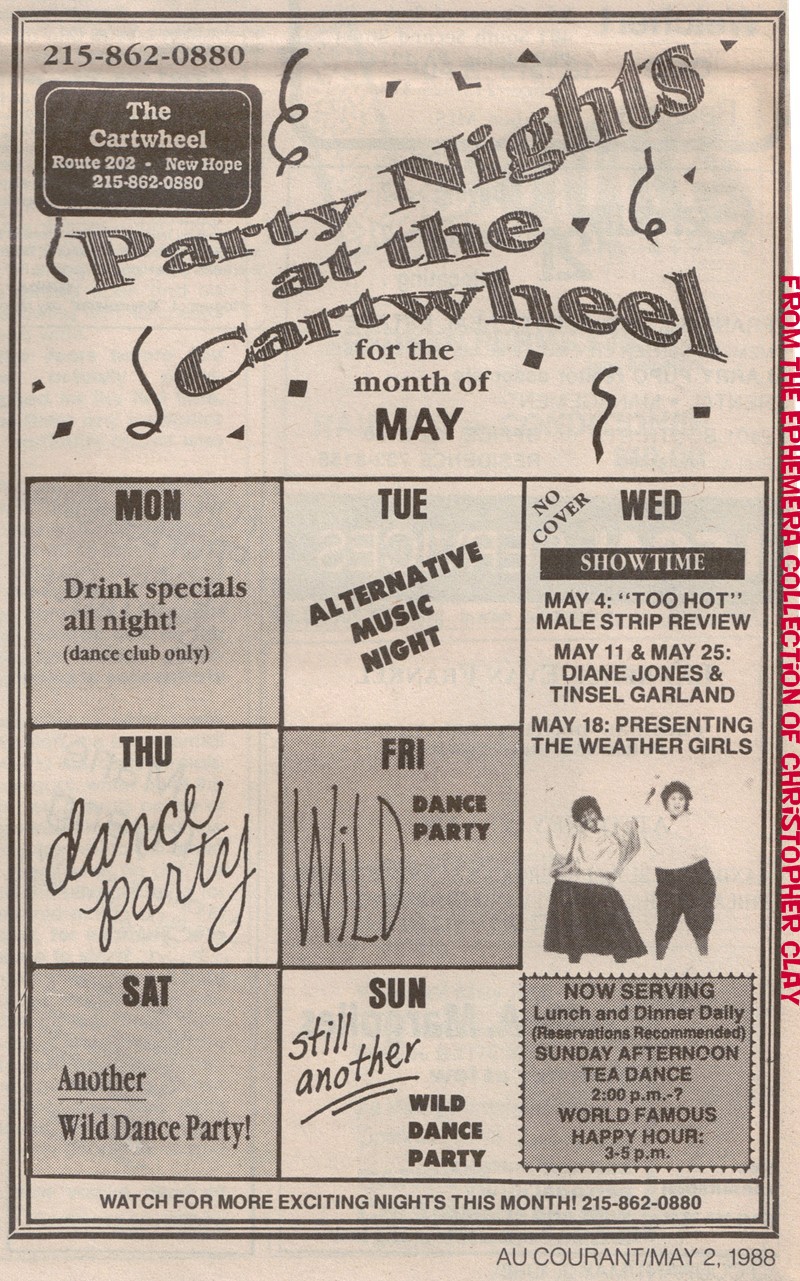 "Inside, the former stone tavern was all white with old wooden beams, until a glitzy high-tech '70s disco was installed; the outside dancing was on gravel, and while the Cartwheel couldn't match New York or Philly clubs for sleekness, it had its own rustic cool and an eclectic crowd."
Source: http://www.phillymag.com/articles/queer-eye-for-new-hope/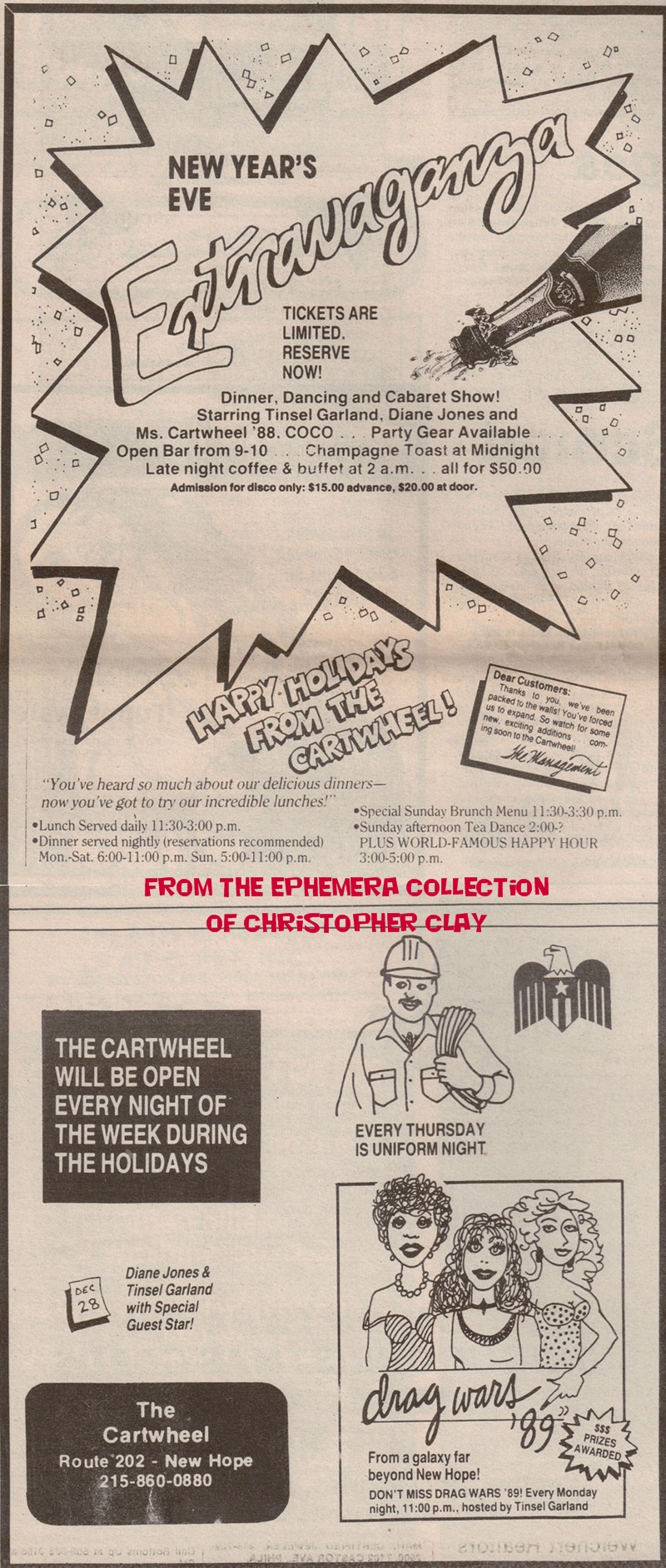 Links:

"I Partied at the Cartwheel" a Facebook Group

Story About the 2005 Fire

Site Showing Map of Cartwheel Site (& Proposed Development News)

Realtor Website (Contains Photos After the Fire)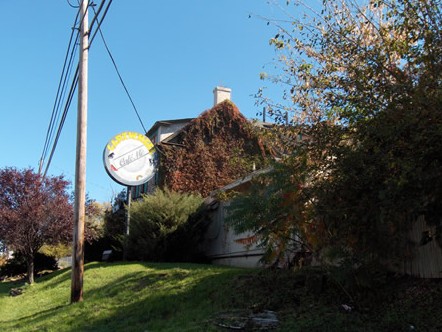 Video:

Miss Demeanor "Remember Me This Way" 1997 Performs at the Cartwheel

Have images, photo's, ads you wish to share? I'll be happy to include them of your favorite space! Send via email.