Hosted by drakkar91.com
Bar Guides & Maps (Various Locations & Publications)
Specific Nightspots:
Down The Street, Asbury Park NJ
Entertainers Club, Atlantic City NJ
New Bar / Rod / Hotel Washington, Madison WI
Over The Rainbow (Jr. & Sr.), St Paul MN
Renegade (Club & Resort), Rehoboth Beach DE
Rumours, St Paul MN (Later Named Trikkx)
Trikkx, St Paul MN (1997 to 2007)


A long running venue, and a space I visited in the mid to late 1990's, the club closed in 2001. It was sold, opened briefly as another venue, and now the site is a vacant lot. Club Metro (and later Metro Underground) was a huge space, popular with lesbians, offering a dance floor on the main level, drag shows, karaoke, a restaurant, game room and eventually adding a club room downstairs.

Club Metro ads from Lavender June 4 1999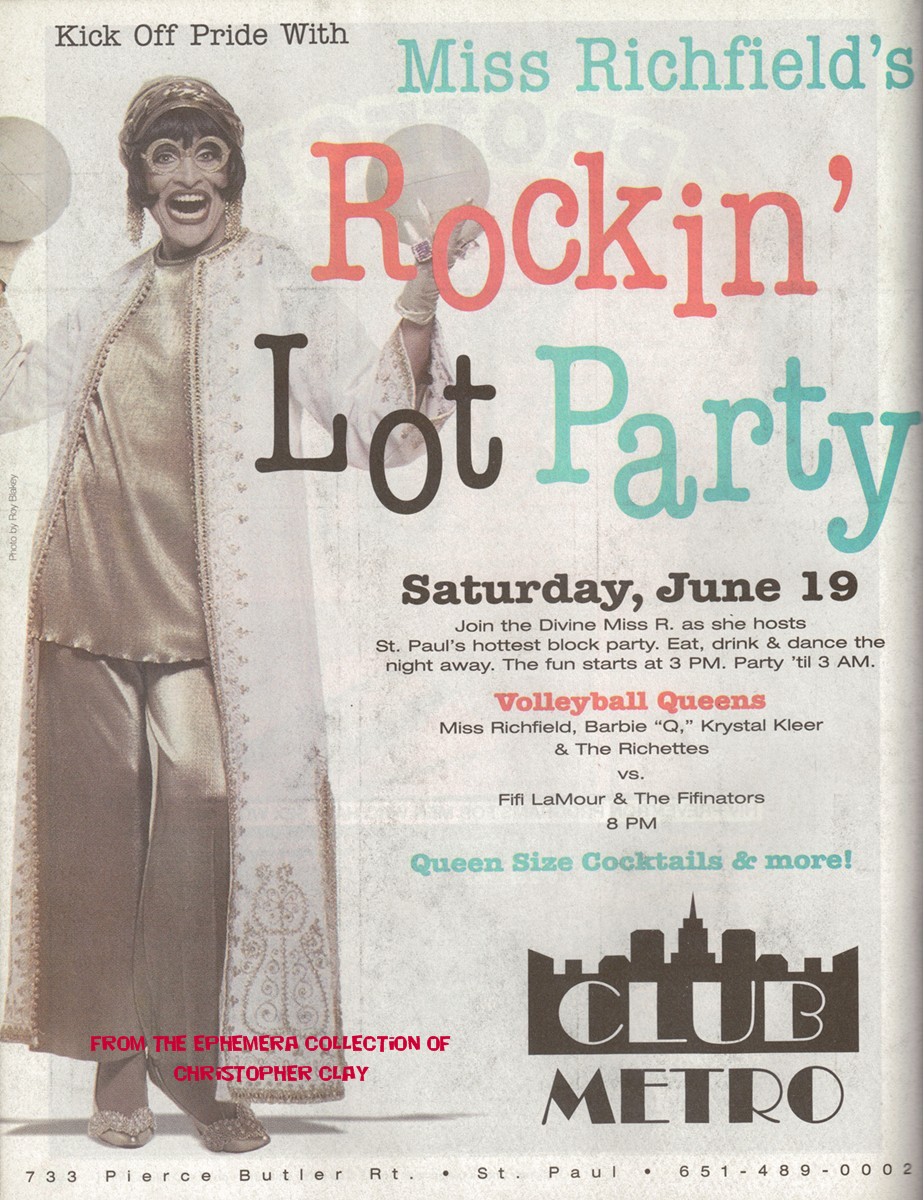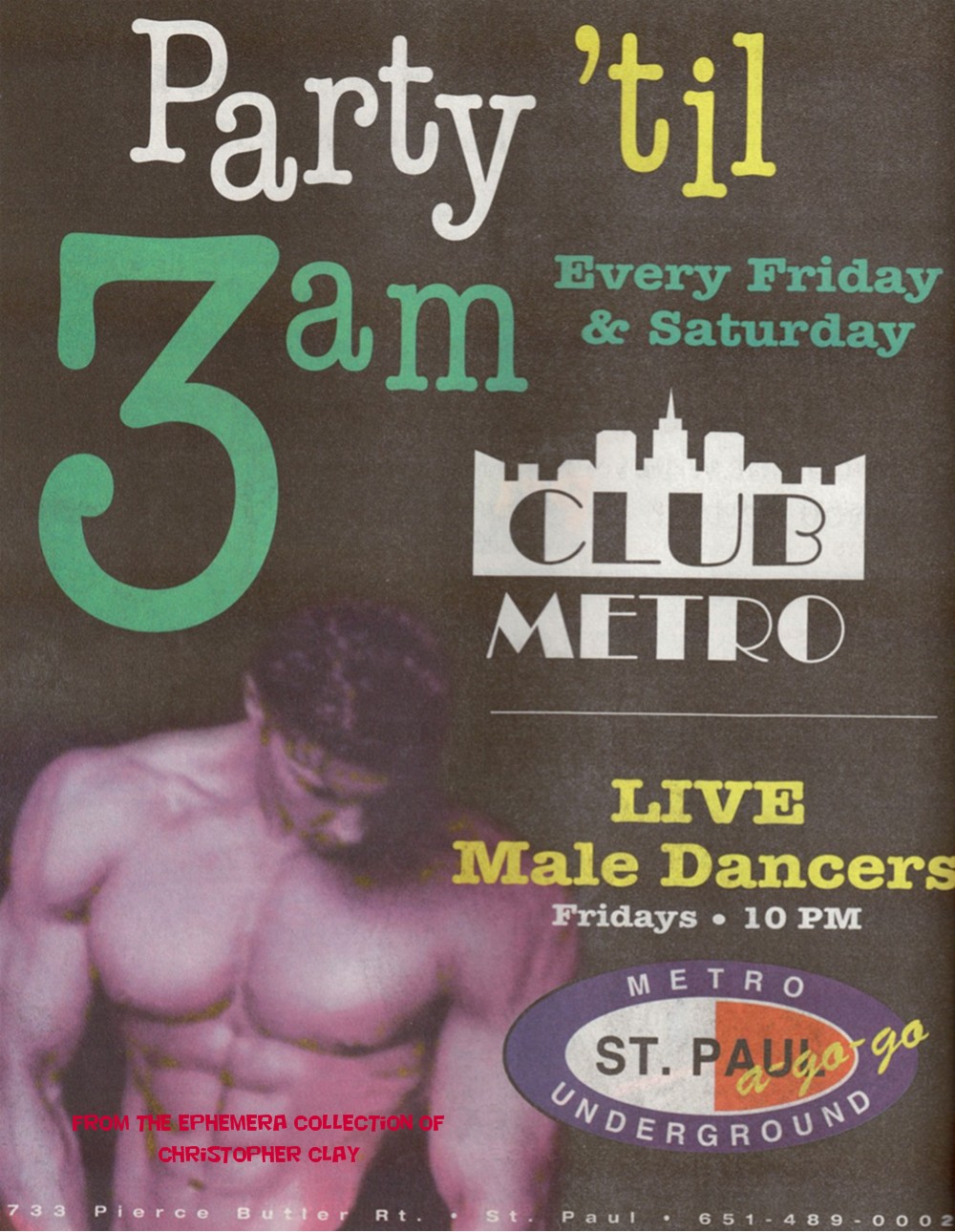 Have images, photo's, ads you wish to share? I'll be happy to include them of your favorite space! Send via email.