Hosted by drakkar91.com
Bar Guides & Maps (Various Locations & Publications)
Specific Nightspots:
Down The Street, Asbury Park NJ
Entertainers Club, Atlantic City NJ
New Bar / Rod / Hotel Washington, Madison WI
Over The Rainbow (Jr. & Sr.), St Paul MN
Renegade (Club & Resort), Rehoboth Beach DE
Rumours, St Paul MN (Later Named Trikkx)
Trikkx, St Paul MN (1997 to 2007)


Key West ad from PGN Dec 23-29 1988

You can buy the site and check out some images and history here. Any investors? I'm always game!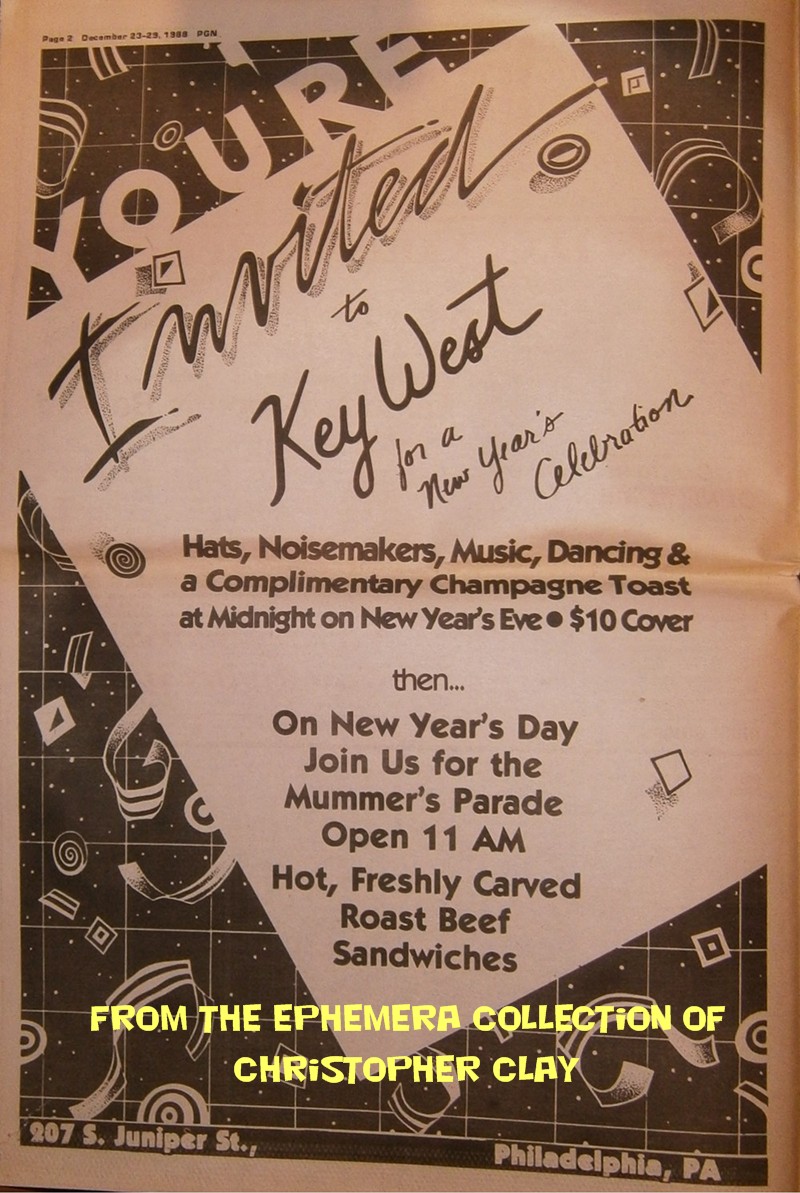 Have images, photo's, ads you wish to share? I'll be happy to include them of your favorite space! Send via email.