Hosted by drakkar91.com
Bar Guides & Maps (Various Locations & Publications)
Specific Nightspots:
Down The Street, Asbury Park NJ
Entertainers Club, Atlantic City NJ
New Bar / Rod / Hotel Washington, Madison WI
Over The Rainbow (Jr. & Sr.), St Paul MN
Renegade (Club & Resort), Rehoboth Beach DE
Rumours, St Paul MN (Later Named Trikkx)
Trikkx, St Paul MN (1997 to 2007)


A gem - I loved this place. One of my all-time favorites. Opened in 1980, closed in 2003. Shortly after closing, the entire complex was demolished for development. During the early 1990's, I visited Rehoboth every summer. Another fun spot for dancing (also long gone), was the Strand (I recall it being on the main strip downtown).

Renegade Images from the Wayback Internet Archive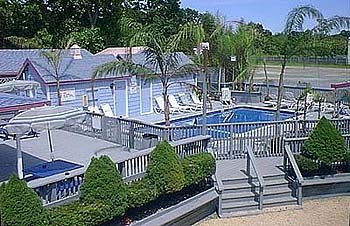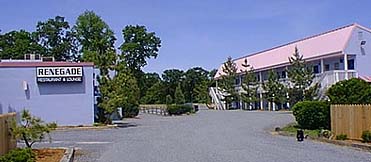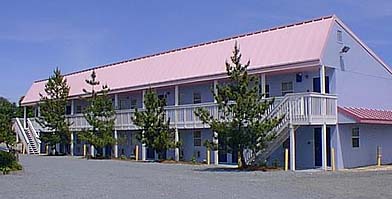 Renegade ad - from Letters from Camp Rehoboth August 6 1992 issue

Great article about the history is here, and another about the decision to close is here.

"

...According to Renegade owner Glen Thompson, it was packed from it's opening night on May 7th, 1980..."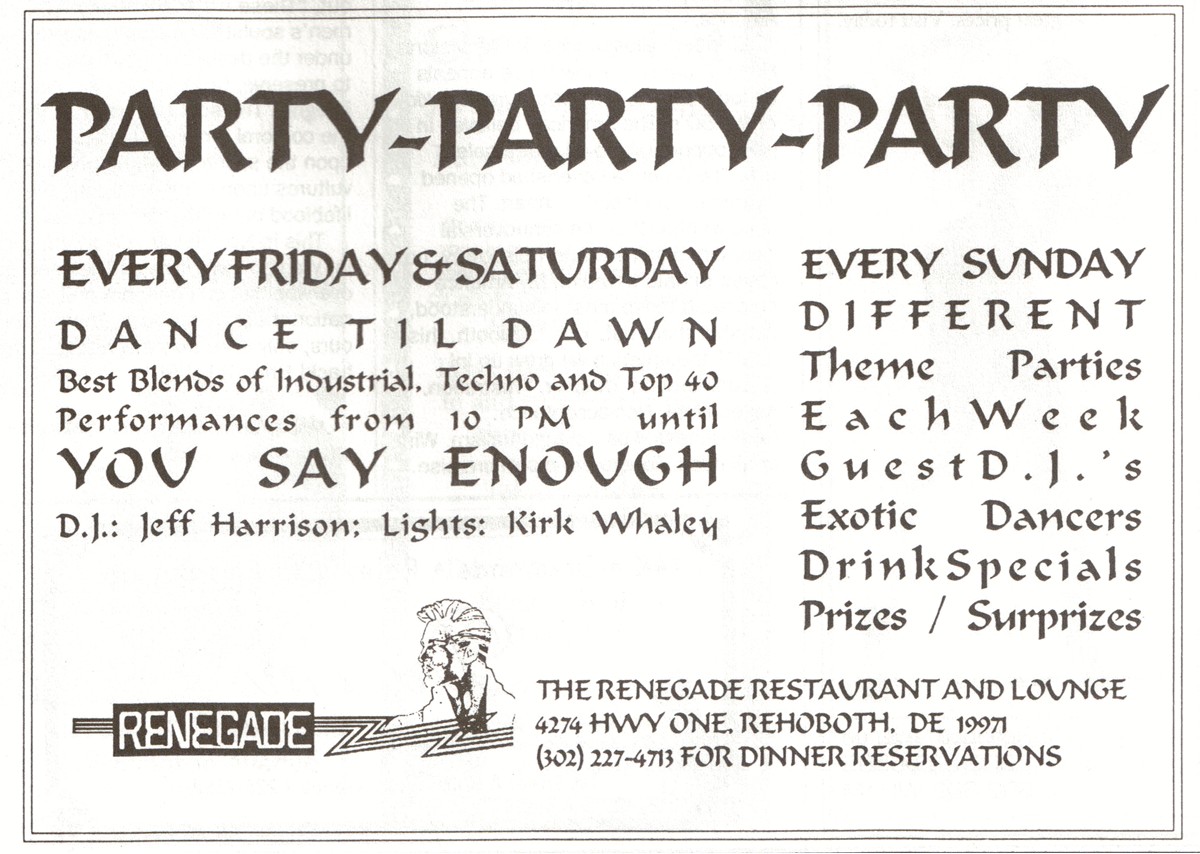 Have images, photo's, ads you wish to share? I'll be happy to include them of your favorite space! Send via email.