My Life
Just Chris
Photo Galleries
My Dad (1927-2002)
My Cat Drakkar (1988-2001)
The Vermont Years
Chris' Vital Stats
My World
DJ / VJ Music & Video
Logan Lipton Fan Club
The Book I Wrote
Provincetown 2001
Guestbook Archives
The Soapbox
Disaster Relief
History
Asbury Park NJ
St. Paul & Minneapolis MN
Cape May NJ
Gay & Lesbian History
Vintage Postcards & Magazines
Entertainment
Studio 54
GLBT Nightclubs
Walt Disney World
Movie Guide



Everything Else
Affordable Web Design
YesterYear Memories
Links
Contact Chris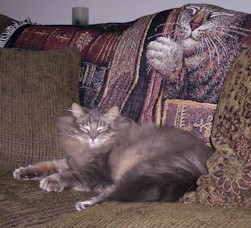 CHRIS' UPDATED MOVIE GUIDE

Movie Guide Ratings
5 Stars --- Absolutely Fabulous!
4 Stars --- Fabulous!
3 Stars --- Fairly Fabulous!
2 Stars --- Not So Fabulous!
1 Stars --- Absolutely NOT Fabulous!
Greetings! Another long overdue site update --- my personal movie review guide. Started with my original site back in the 90's, it was left behind in years past. I've taken my favorites, and started anew. You'll also find I enjoy writing reviews at Amazon.com --- viewable here.
The Mudge Boy (2004)

4 Stars

Drama

Reviewed March 2005

"Disturbing Excellence"

This is an Independent film that is as troubling as it is good. Though I don't think I could handle watching it again, I found it tremendous - painful, sad. The story, a coming of age saga, released only on Showtime, follows the plight of Duncan. A remarkable performance by the young actor (Emile Hirsch) - often reminding me of the then young Leonardo DiCaprio in "What's Eating Gilbert Grape". Filmed in Vermont (Pico at Killington is given credit), the film could easily be based in a rural farm setting one might find in Vermont. Duncan is dealing with the loss of his mother, and a hard-working father who keeps the livestock and farm running. It is a humbling film, that deals not only with a youth's coming of age, but it my estimate is also a reflection on our current times - and the plight of the poor farmer in America.

Duncan has an unusual attraction to one of the family's chickens (it was his mothers favorite), and experiences wearing his deceased Mother's clothing. It many respects, it is a very sad film, yet, realistic I'm sure for some young people. Questioning sexuality in general, Duncan also forms a odd relationship with an older boy from another farm. The film is blunt in sharing sexual situations verbally, and there is a rape scene as well. The ending is so extreme, that I really don't think I could bare to watch it again.

The film is a valiant effort by all involved. I recommend it --- with caution. A sad sad story.

A Beautiful Thing (1996)

5 Stars

Comedy-Drama

Reviewed Late 1990's

"Beautifully Done"

Set in London, this wonderful film is done in English with a marvelous accent. This one is from the UK. Based on the story line, it would never be done in America, we're too uptight. The movie centers around 2 high school age boys (Glen Barry as "Jamie" and Scott Neal as "Ste") coming to terms with their sexuality. Very tastefully done, this is not a sexual romp by any means. The movie emphasizes the pain of coming out as youth, the struggles and the successes. Slow moving at the start, the story follows the two boys living in broken dysfunctional families to their coming to terms of their desire for one another. Strong performances by most in the film, including the mother and several others. The music is also fun with much of it in memory of the great Mama Cass. I particularly enjoyed the scene featuring the song "Make Your Own Kind of Music". I think you will too. The ending is especially touching.

Get Real (1999)

4.5 Stars

Comedy-Drama

Reviewed 2002

Where were movies like this when I was growing up? A classic coming-of-age story, with a twist - our main character (Steven) is a 16 year old gay male. Set overseas (remember, gay youth is almost non-existent in America), the story follows the trials and tribulations of being gay and coming out while in high school. Like most gay youth, Steven deals with the same struggles - attraction to other males (especially athletes), fear of coming out and fear of being turned away by his family and close friends. The movie is best described as a comedy-drama. My favorite kind - where one moment you are laughing hysterical and the next you want to reach out and give Steven a much-needed hug. "Get Real" deals with real issues. The story follows his love interest with high-school jock (John) who he happens upon at a local park frequented by gay men. This chance meeting turns into an odd friendship, and eventually a loving relationship between the 2 young men - Steven who is "out" to his close friend Linda and John who is deep in the closet. The story is beautiful as we follow the two lads about. Because this is a foreign film, the ending is not typical Hollywood where everything is wrapped up in a cute gift box with bow. This is a story about life, and a lesson for everyone about acceptance. It's also fun, but no so much fun that we forget the struggles Steven is facing every day.
Jeffrey (1995)

4 Stars

Comedy-Drama

Reviewed Late 1990's

Steven Weber stars as Jeffrey, a New York guy struggling with life, love and relationships in the height of the AIDS epidemic. The film, from 1995, is based on Paul Rudnick's off-Broadway comedy of a few years earlier. The movie is full of humor, love and pain as Jeffrey struggles with his love for "the man of his dreams", who happens to be HIV-positive. The movie deals with the issue in a pretty straight-forward way. One of my favorite scenes features Jeffrey dancing alone in his apartment to the song "Helpless" - very intense! Like "Torch Song Trilogy", I wish I could have seen this in live theater. If you liked "Torch Song Trilogy", you will enjoy this movie - the primary difference? "Torch Song Trilogy" was set in a time before the AIDS crisis. The movie also features Patrick Stewart (famous for his role in the "Star Trek" series - and yes, his character in the movie is gay). Also, Michael T. Weiss, Bryan Batt, Nathan Lane ("The Birdcage") and Sigourney Weaver ("Alien").
Love! Valour! Compassion! (1997)

4 Stars

Comedy-Drama

Reviewed Late 1990's

A moving comedy-drama that came late in the 90's to film. The movie is an adaption of Terrence McNally's Broadway hit. I was fortunate to see the theater version at the "Park Square Theater" in St. Paul, Minnesota. The film (as was the play) is set at a New England lakeside cabin and tells the stories of several New York City men who are dealing with life, love, prejudices, friendships and AIDS. The friends have gathered at this lakeside retreat for many years. Just as the title suggests, this film is full of love, valour and compassion! A very emotional film with just enough humor to keep you in check. The film version stars Jason Alexander (famous for his role as "George" on Seinfeld), Randy Becker and John Glover. One might consider this a "Torch Song Trilogy" of the 1990's.
Little Boy Blue (1997)

4 Stars

Drama

Reviewed Late 1990's

A Mystery Thriller that is both bizarre and disturbing. This is not my first choice when selecting a movie and I honestly purchased it because it was a super deal and on the cover it featured (heartthrob) Ryan Phillipe (more famous for his roles in the "I Know What You Did Last Summer" series and "54"). This is a unusual and troubling film. The story is set in modern day rural Texas. It follows the very dysfunctional lives of the West family. Mom & Dad own and operate a small town bar. The family history is deep and haunting and the movie leaves you in shadows as you try to piece together this emotional drama. If I told you too many secrets, it would take away from the suspense and surprise of the movie. I will say it is quite violent and/or sexual at times and it does not end on a happy "Brady Bunch" style note. The story and acting is good, but the plot and suspense is excellent. Hence I rated the film a 4. It won several awards at smaller film festivals. Although I have not seen "American Beauty" yet, I am thinking "Little Boy Blue" is somewhat similar in it's dysfunction, only "American Beauty" had more money to throw at the film. Isn't Hollywood great? "Little Boy Blue" also stars Nastassja Kinski and features 2 fine young actors playing the part of Jimmy's (Ryan Phillipe) siblings. What is most disturbing about this movie, is that it could be based on a true story of dysfunction in America.
The Birdcage (1996)

5 Stars

Comedy

Reviewed Late 1990's

The laugh rating soars in this hysterical farce with Robin Williams ("Awakenings", "Mrs Doubtfire"). Loosely based on the 70's classic "La Cage Au Folles", the film is enjoyable and funny. Featuring Nathan Lane ("At First Sight") as Robin Williams frantic lover and also starring Dianne West. Says a lot about society in general. Done well. Favorite Scene: "How to Walk Like a Man". The music is great disco!

Full of one-liners and slap-stick humor - the film did not fare well with general reviews, too extreme for the mainstreams. Now a staple on TBS.

The Next Best Thing (2000)

4 Stars

Comedy

Reviewed Late 2000

Madonna ("Evita") and Rupert Everett star in this comedy - then - drama film about love, life, children and parenting in the modern age. Madonna stars as a "thirtysomething" woman looking for Mr. Right. Rupert stars as a man looking for Mr. Right. Unfortunately, the best they can find is each other! When Madonna becomes pregnant, Rupert agrees to be the father (because he thinks he may actually be the father)! After several years of "fathering" their son together, Madonna finally does meet "Mr. Right". The film turns dramatic from this point on as we watch the two struggle for custody of "their" son. The film takes a few jabs at stereotypes, but by and large this is a film about love, relationships and the children they create. Occasionally crosses the lines of "Mrs. Doubtfire", but not quite as funny. The film doesn't flow as smoothly as it should, hence 4 out of 5 stars. Includes nice support from Lynn Redgrave ("Shine") and Neil Patrick Harris (who plays a gay character rather well - you may recall him from "Doogie Howser M.D." and a cameo on "Will & Grace")
Torch Song Trilogy (1988)

5 Stars

Comedy-Drama-Musical

Reviewed Late 2000

One of My All-Time Favorite Movies

Set in a time before the AIDS crisis, we deal with another crisis, coming out and discrimination. The movie came before itís time. Harvey Fierstein, Anne Bancroft, Matthew Broderick and Brian Kerwin combine in a bitter-sweet comedy-drama set in the 1970's, concluding in 1980. The "Trilogy" is a collection of 3 specific pieces blended together telling the saga of Arnold Beckoff (Fierstein). The story revolves around love, relationships and family - something everyone can relate to. It was a movie before it's time when it premiered in 1988. It is straight-forward and to the point. It will make you laugh and cry and understand the true meaning of love and respect. Harvey Fierstein & Anne Bancroft (Arnold's Mother) are outstanding in their roles. A must see for anyone trying to understand the complexity of love. A well-done adaption to the screen from theatre. Add this video to your collection! No matter "who you are inside", make a point to see this movie! In February 1999, we had the opportunity to see this done LIVE at The Renegade Comedy Theater in Duluth, Minnesota. Exceptionally well-done for a small theater and without Harvey in the lead role. If you enjoyed "Torch Song Trilogy", try to find a copy of "Tidy Endings" with Stockard Channing ("To Wong Foo, Thanks For Everything"). It was an HBO special around 1990. The soundtrack features great torch-songs, pick it up while it is still in print!

Philadelphia (1993)

5 Stars

Drama

Reviewed 1990's

The first feature film to bring the horrible AIDS crisis to light. Tom Hanks ("That Thing You Do", "You've Got Mail") is exceptional as the AIDS stricken Attorney who files a wrongful dismissal suit against his prestigious law firm. Brings to light the horrible consequences of how society was dealing with AIDS (and more importantly, gay people with AIDS) in the early 90's. We've come quite a ways since, but still have far to go. Features Denzel Washington & Antonio Banderas ("Evita"). Ironically, a short time after the movie was released, a real-life case similar to the one in the movie occurred in Philadelphia, the City of Brotherly Love. The movie is a well-written, well-acted emotional roller-coaster ride through issues of love, hate, family-relations and pride. The most moving piece for my father (my parents saw this in the theatre before I did) was the scene featuring Tom Hanks and Denzel Washington with the striking classical music. The soundtrack for the film alone is touching and poignant.

The Toilers & The Wayfarers (1997, On DVD, 2001)

5 Stars

Drama

Reviewed February 2005

I loved this film. It was different, unique, and held my interest for all 75 minutes. Filming in black and white always adds that independent touch. I may be a bit bias (since I live in St Paul MN), as the film was set in New Ulm Minnesota, and is filmed on location in Minneapolis - scenes on and around Hennepin Avenue, including one outside the Gay 90's, once but no longer an institution in the gay clubs of the Twin Cities.

The Story: We follow the plight of 3 young (and likely gay) teens coming of age in a small rural Minnesota town. Dieter, Phillip and Udo (who arrives from Ulm Germany to live with his Aunt, who soon dies) become pals in the most unusual of ways. Eventually, Phillips ends up on the streets of Minneapolis, and Dieter and Udo are left to contend with family conflict in New Ulm. Suffice to say, I'll need to visit New Ulm one day. The film eventually leads us to Minneapolis where Dieter and Phillip reunite, and passions flare as the two deal with lust, love, hustling and survival. Udo is pretty much out of the storyline at this point. I can't say much more without leading you towards the ending.

What I Liked: I don't think the film ever developed a "time period", so one must judge based on cars, and other factors. I would say the film, originally released in Theaters in 1997, is set in the early to mid 80's. Though the word AIDS is never uttered, we are left to wonder what will become of our boys from New Ulm, outcast from their families. Hustling for sex in the 80's was not a good thing (is it ever actually). The film is mostly serious, with some humor (mostly thanks to Udo) and is primarily in English, though several scenes, especially early, are in German with English subtitles, which for me, just adds to the film. A nice collection of DVD extras too.

What I Didn't Like: Nothing really, I thoroughly enjoyed this film and will keep it on my collection. It is a solid 4 and since I cannot think of any negatives, I am going to give it a 5.

Final Word: I loved the West St Paul tow truck, the Minneapolis night street scenes at dusk in black and white - and the German humor of Udo. The storyline is tender and heartfelt, and the young actors are stunning in all regards. A great film, go see it.
Stonewall (1996)

4 Stars

Comedy-Drama

Reviewed Late 1990's

Stonewall, the 1996 movie directed by Nigel Finch portrays a fictional account of the events surrounding the Stonewall Riots on June 28, 1969. The story follows the lives of several people: the small town young guy who arrives in New York to express his "freedom" only to find it doesn't exist; the transvestite who befriends the young guy and is rejected from the military draft as a sexual deviant; the "straight acting", but homosexual owner of the Stonewall Inn and his transvestite lover. The movie also follows a group of people that were part of very early Homosexual Rights Organizations (the word "gay" was not a common term used in the late 1960's). The movie takes us to an era not often viewed in most mainstream "gay topic" films (i.e. "In & Out", "The Birdcage") - the 60's Gay Life. Stonewall was real - oppression was real - organized groups of activists were real, so the story is clearly based on real events, but the characters and the story line are the writer's fictional account. The movie also contains real news coverage of Judy Garland's death, many of whom believe sparked the riots one week later. There is certainly humor in this movie, but I would categorize it as more of a drama - it was very emotional in some parts, as well as moving, violent and sexual. It was rated R for a reason. I particularly enjoyed the scene on the bus where marchers sang - I felt like I was there, fighting for the cause. The only downside to the film (hence our 4 star rating, not 5) was the heavy emphasis on the drag queens in the story. I find it difficult to believe they were so active in the late 60's - but I was only born in 1965, so who am I to know! The most frightening thing about this movie is that it is based on events that occurred just 30 years ago!
The Sum of Us (1995)

4 Stars

Comedy-Drama

Reviewed Late 1990's

Recommended Foreign Comedy (Australian Film in English)

Another great film from down-under! A comedy-drama about love, relationships, respect and understanding! A father and son duo living on their own are each trying to find the perfect partner. The open and understanding father seeks the right woman, while his son seeks the right man! Then the film takes a tragic turn and we learn all about love won and love lost. If you liked "Torch Song Trilogy" or "Fried Green Tomatoes", youíll love this film too!

Edge of Seventeen (2002)

Comedy-Drama

Reviewed Late 2002

Every now and then a film comes along that captivates you from start to finish - "Torch Song Trilogy" was one of the first that did that for me. "Edge of Seventeen" did it again. Maybe it's because I was 18 going on 19 when this film, set in 1984, took place. Like Eric from Sandusky Ohio, I too grew up in a small town along the New Jersey shore. And like the film's star, I too listened to music of the 80's and knew I was indeed "different".
You need to buy or at least rent this film if you are male, especially a gay male, a woman, especially a woman who is the friend of a gay man, you're someone in your 20's, 30's or 40's and/or you ever knew someone that was gay. It's also a great film if you ever struggled with who you are, where you came from or faced discrimination in your life for any reason. I think that covers just about everyone now.

Films like this are rare. And even more rare, is the fact that none of the major networks will even probably consider carrying it - what a loss. I'm sure if the film centered on a heterosexual male, the closeted programming people in Hollywood would jump on it. Funny how Hollywood works, for if it weren't for so many gay and lesbian actors and actresses, where would Hollywood be? But I digress.

As for the film? It follows 17-year old Eric as he deals with his sexuality. He lives in at home with Mom, Dad and his brothers. He listens to music by Annie Lennox and Bronski Beat, songs he can relate too. He has a dear female friend who, unfortunately has feelings for him that he'll never truly have for her. Eric's room is adorned with posters of Billy Idol (I think I had the same one in my college dorm), and a photo of New Yorks City's skyline, eerily showing the World Trade Center towers. Eric dreamed of attending music school in New York City. His struggles in school, at work, and in relationships are near and dear to us all. Like so many of us during the "coming out" years, Eric encounters the same prejudices, the same stereotypes and the same hurt. And like anyone who has ever loved or been loved, Eric deals with the challenges of any relationship as it relates to the heart, and sex. And tries to understand the difference. What is most interesting as I watched this film (again set in 1984), is the parallels to today, nearly 20 years later. Is it really that much easier for a 17 year old youth to come out to family and close friends without fear of losing those close to him or her?

The film runs 1 minute shy of 100 minutes. And if you edited out about 9 of those minutes (tops), and a few words, the film is ready for television, not that you'll probably ever see on anything other then Bravo or IFC. I honestly found the film riveting, finding myself in his shoes on so many occasion's. We need films like this to remind our youth that they are not alone, and they will be ok, no matter who they are.

To be fair, a good review should always include some critique, if one is so deserving. The ending, wrapped up in about 15 minutes includes Eric coming out to his Mom, and visiting the local nightclub, where his friend Angie (played by Lea Delaria), dedicates a song to her special friend. The ending was a little too Brady Bunch sitcom. But I won't let it take away from an otherwise excellent film, which earns 5 stars in my book.
Other favorites (reviews forthcoming) include in "Victor/Victoria" with Julie Andrews, "54", "And the Band Played On" with Matthew Modine, "The Basketball Diaries" & "Titanic" with Leonardo DiCaprio, "Close Encounters of the Third Kind" with Richard Dreyfuss, "Evita" with Madonna, "Kiss Me Guido", "Longtime Companion", "Mrs. Doubtfire", "The Shining" with Jack Nicholson, and "Trick" with Christian Campbell (just to name a few).

Some incredible programming from the folks at Showtime:

Queer As Folk: The Complete First Season [DVD]

Death Of A Salesman [VHS] (1966)
This landmark TV production of Arthur Miller's Pulitzer Prize-winner features Lee J. Cobb re-creating his Broadway role as Willy Loman, a middle-aged travelling salesman who fears losing his job and pins his hopes for the future on his sons. Mildred Dunnock, George Segal, James Farentino, Gene Wilder, Albert Dekker and Bernie Koppell also star. 120 min.
Sunday In The Park With George [DVD] (1986)
Stephen Sondheim's smash Broadway musical, based on the life of 19th-century French painter Georges Seurat, features a winning score (including "Putting It Together") and fine performances from Mandy Patinkin and Bernadette Peters. 147 min. Standard; Soundtrack: English Dolby stereo; audio commentary by Sondheim, Peters and Patinkin; scene access. Standard; Soundtrack: English Dolby Digital Stereo; audio commentary
My Favorite Broadway: The Leading Ladies [DVD] (1998)
New York's famed Carnegie Hall was the setting for an all-star gathering of stage superstars--including Julie Andrews, Nell Carter, Jennifer Holliday, Andrea McArdle, Liza Minnelli and others--performing classic songs from "Showboat," "Man of La Mancha," "Gypsy," "Dreamgirls," "Chicago," "A Chorus Line" and other Broadway favorites. 100 min. Standard; Soundtracks: English 5.1 and Dolby Surround; song access.
Victor/Victoria [DVD] (1995)
Julie Andrews re-creates her screen role as the '30s singer who masquerades as a man impersonating a woman in this hilarious production of the hit Broadway musical. Joining the gender-bending Andrews in the talented cast are Tony Roberts, Michael Nouri and Rachel York; songs include "Le Jazz Hot," "Crazy World," "Almost a Love Song." 146 min. Widescreen (Enhanced); Soundtracks: English Dolby Digital 5.1, Dolby Digital stereo.
Phantom Of The Opera [DVD] (1990)
A musical stage version of Gaston Leroux's classic story about the hideously scarred Phantom who roams the Paris Opera House and is obsessed with Christine, a beautiful singer. The score ranges from pop to traditional musical-comedy style and the sumptuous production stars David Staller and Elizabeth Walsh. 93 min.
My Favorite Broadway: The Love Songs [DVD] (1999)
Love is in the air--and on the stage--as some of Broadway's biggest names take part in an evening of classic romantic ballads. Julie Andrews, Michael Crawford, Robert Goulet, Nathan Lane, Barry Manilow, Bebe Neuwirth, Chita Rivera and many more offer up songs from "42nd Street," "Guys and Dolls," "Bye, Bye Birdie," "Phantom of the Opera," "Rent," "Camelot" and more. 104 min. Widescreen (Enhanced); Soundtracks: English Dolby Digital 5.1, Dolby Digital stereo.
Jekyll & Hyde: The Musical [DVD] (2001)
Robert Louis Stevenson's classic chiller becomes an unforgettable stage experience in this rousing video of the hit musical. David Hasselhoff re-creates his Broadway turn as the Victorian English physician whose experiments on human nature turn him into the amoral Mr. Hyde. Coleen Sexton, Barrie Ingham also star; the Frank Wildhorn/Leslie Bricusse score includes "Lost in the Darkness," "I Must Go On," "A New Life" and more. 135 min. NOTE: This Title Is Out Of Print; Limit One Per Customer.