Hosted by drakkar91.com
Bar Guides & Maps (Various Locations & Publications)
Specific Nightspots:
Down The Street, Asbury Park NJ
Entertainers Club, Atlantic City NJ
New Bar / Rod / Hotel Washington, Madison WI
Over The Rainbow (Jr. & Sr.), St Paul MN
Renegade (Club & Resort), Rehoboth Beach DE
Rumours, St Paul MN (Later Named Trikkx)
Trikkx, St Paul MN (1997 to 2007)


The original Copa Ft Lauderdale at 2800 S Federal Hwy is gone forever. I originally visited in the early 1990's and it was an incredible nightclub. The structure met it's fate to Hurricane Wilma in 2005 and never reopened. Like Club Metro, it's a vacant lot now.

Read more at these sites:
http://www.discomusic.com/clubs-more/13241_0_6_0_C/
http://www.yelp.com/biz/copa-night-club-fort-lauderdale
http://www.copaboy.com/home.htm

The Copa Ft Lauderdale FL ad from David Guide 1986, mentioning the celebration of a dozen years of nightclubing...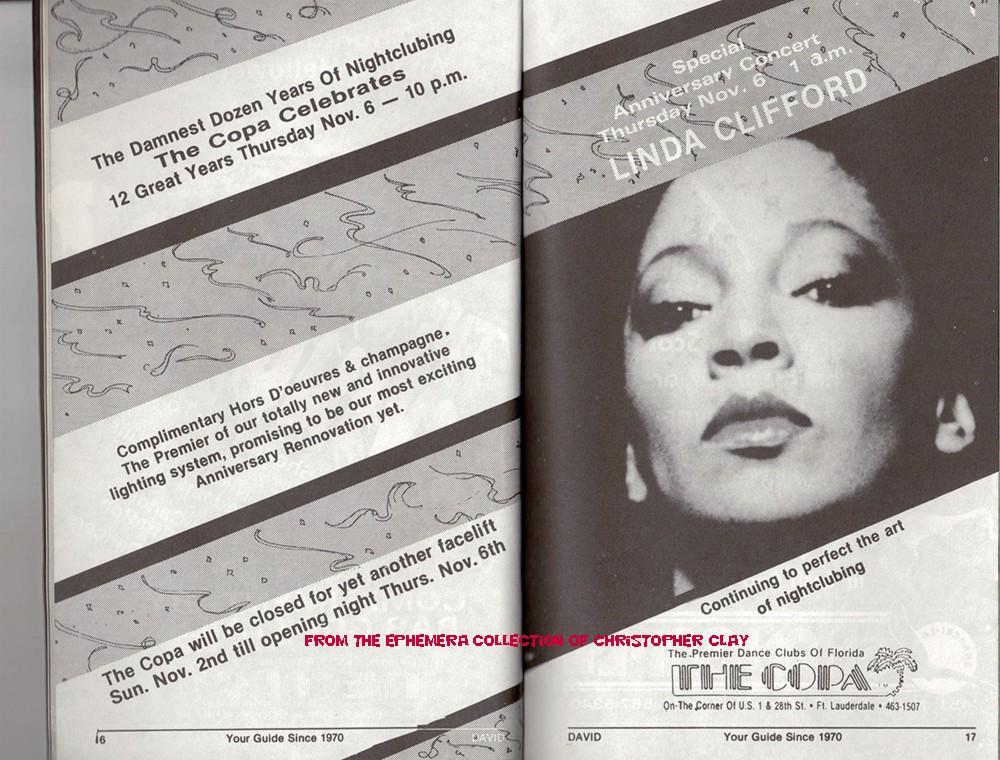 Have images, photo's, ads you wish to share? I'll be happy to include them of your favorite space! Send via email.