Hosted by drakkar91.com
Bar Guides & Maps (Various Locations & Publications)
Specific Nightspots:
Down The Street, Asbury Park NJ
Entertainers Club, Atlantic City NJ
New Bar / Rod / Hotel Washington, Madison WI
Over The Rainbow (Jr. & Sr.), St Paul MN
Renegade (Club & Resort), Rehoboth Beach DE
Rumours, St Paul MN (Later Named Trikkx)
Trikkx, St Paul MN (1997 to 2007)


Aaah. From my college days at the Wilmington DE campus of Widener University, I made the trek to the CR Bar. That was quite the drive in my 1979 Toyota Celica.

A bit of history and commentary at this link.

CR Bar Upper Darby PA New Years Eve ad from PGN Dec 23-29 1988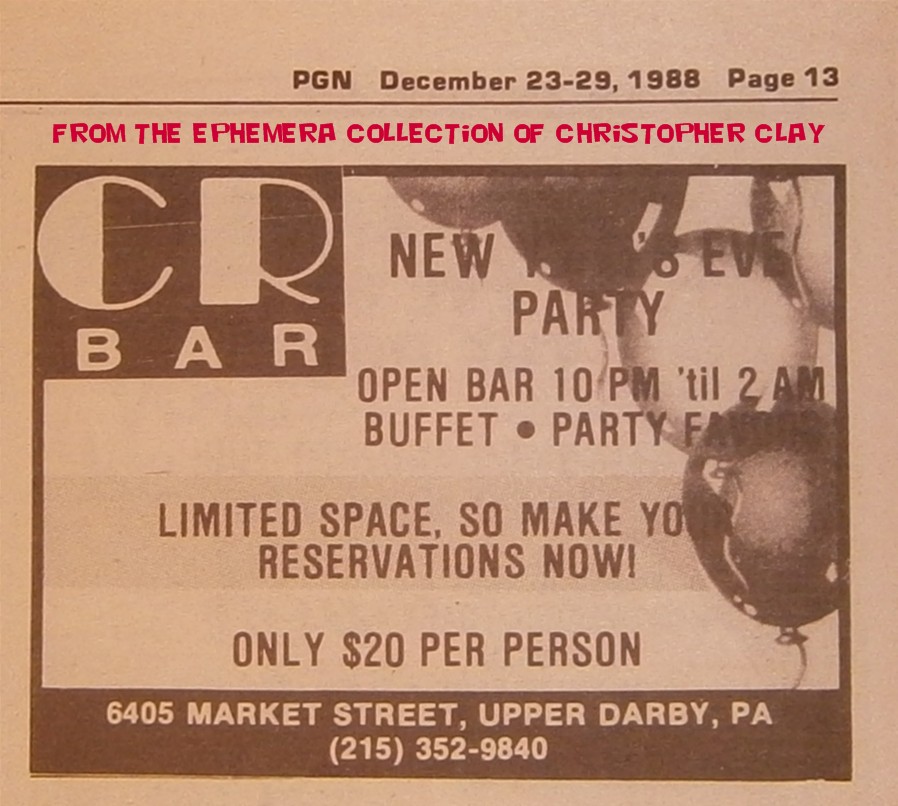 Have images, photo's, ads you wish to share? I'll be happy to include them of your favorite space! Send via email.